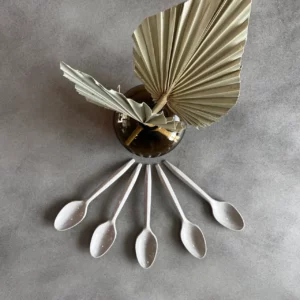 Are you looking for a more sustainable way to reduce your environmental footprint? If so, then you should consider using biodegradable products made from agave fiber and resin. This eco-friendly material is a great choice for those who are looking to make a positive impact on the planet without sacrificing quality or performance. In this blog post, we'll take a look at the benefits of agave fiber and resin biodegradable products.
Agave Fiber and Resin is an eco-friendly material that is made from the fibers and resins of the agave plant. This natural material has many benefits, including being completely biodegradable and compostable. It's also strong and durable, making it perfect for a variety of applications. The most common use for this material is in disposable tableware such as bowls, plates, cups, and utensils. These items can be used just like any other disposable product but have the added benefit of being fully compostable after use.
Another benefit of agave fiber and resin biodegradable products is that they are free from toxins or chemicals that could harm the environment. This makes them safe to use around food or beverages without any risk of contamination or leaching into the surrounding environment. Additionally, these items are very lightweight which makes them easy to transport and store, even in large quantities. Lastly these materials can be reused multiple times before needing to be disposed of properly through composting or recycling.
Agave fiber and resin biodegradable products offer many benefits when compared to traditional disposable items made from plastic or other non-biodegradable materials. Not only are they better for the environment but they are also safe to use around food or beverages since they contain no toxic chemicals or additives that could potentially contaminate your food or drinks. Furthermore, these items are lightweight making them easy to transport and store while also being able to withstand multiple uses before needing disposal through composting or recycling methods. For anyone looking for an eco-friendly way to reduce their environmental footprint we highly recommend checking out agave fiber and resin biodegradable products!  Choose our Biodegradable Straws our biodegradable straws not paper! and say no to phade straws!